2015 Generation Faith Essay Contests
Calling all student writers!
America Media is proud to announce the 2018 Generation Faith Essay Contest.
America Media is seeking submissions from young writers for this year's Generation Faith Essay Contest. We want to hear from high school and college students interested in reflecting on the joys and challenges that come with living out (or struggling with) one's faith in the midst of real life. All entries should be true personal essays, between 800 and 1,200 words.
The essays should feature strong narratives and real-life examples from the writer's experience as a young person in the church today. Writers should think creatively and broadly about their faith experience.
The winning entry will be awarded $1,000 and will be published in America.Additional entries may be chosen for publication in America. The judging panel will consist of the editors of America and The Jesuit Post.
To be eligible, you must be enrolled as a full-time high school or college student at the time of the contest deadline. Your submission must be previously unpublished (including on personal websites) and must be original work.
You can read a previous first-place essay here.
All entries must be submitted by 11:59 p.m. on Sunday, March 11.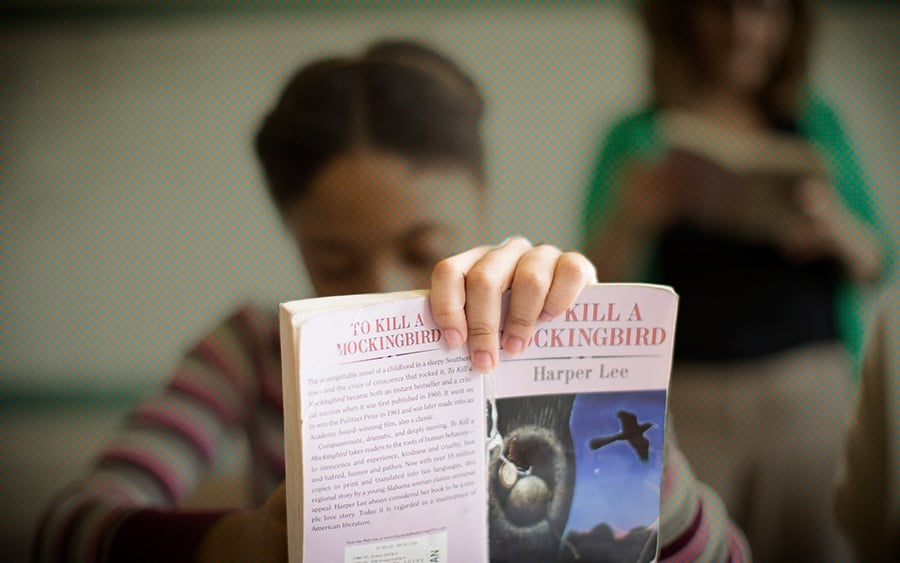 Harper Lee's death reminds us that "To Kill a Mockingbird" is not only a classic work of American literature, but has also opened important conversations around the themes of race, justice, and morality. The day before Lee passed away, we published the following essay by writer Margaret Stohl, co-author of the bestselling young adult novel, "Beautiful Creatures," on why "To Kill a Mockingbird" mattered so deeply to her. Our Teaching Mockingbird curriculum helps educators bring the historical context behind the novel into their classrooms.
I have a problematic relationship with conformity. Though I was born in Los Angeles, two generations of my family came from a small town in rural Southern Utah, and they carried the seeds of that community with them to California long after they left the town itself behind. As I grew up, I noticed that my family was nothing like our neighbors or my friends at school. We had different views, different beliefs, and different approaches to life. At the same time, the longer I lived in California, the less I fit in with my own family. That's probably why, when I read Harper Lee's To Kill A Mockingbird as a teenager, I felt an immediate connection to the novel's main character, Scout Finch.
Read More
Topics: Insider, To Kill a Mockingbird, Contests, Student Voices, Writing, Identity, Harper Lee, Margaret Stohl